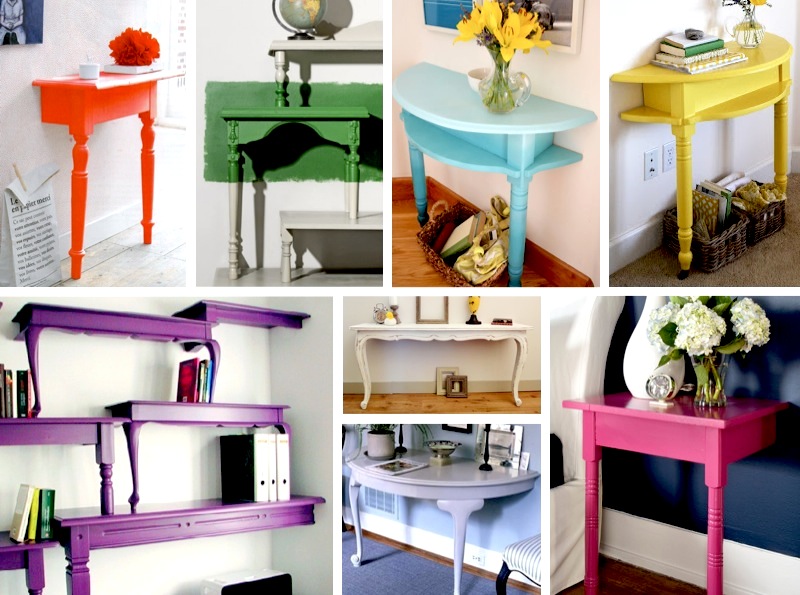 These featured projects show how to make the most out of less (with a little help from a circular saw!). With a little luck, this boost of creative split vision might make ignite a lil' spark of inspiration and make you think twice about tossing that odd old table in the attic/basement/garage. The projects may be double the trouble but they're most definitely twice the fun, Enjoy!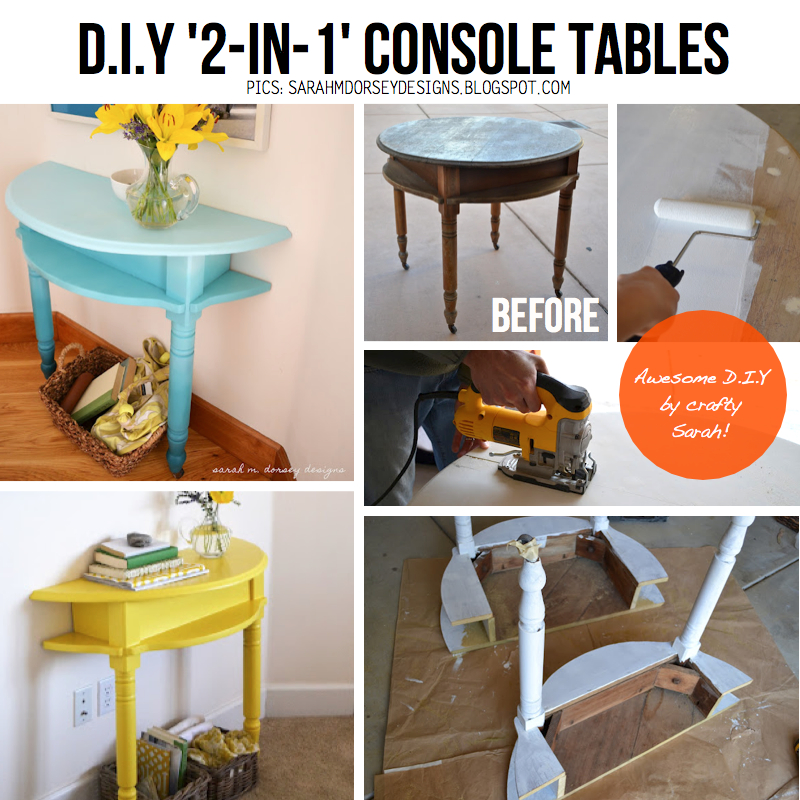 D.I.Y Design by the clever & crafty Sarah M Dorsey! DIY TUTORIAL HERE!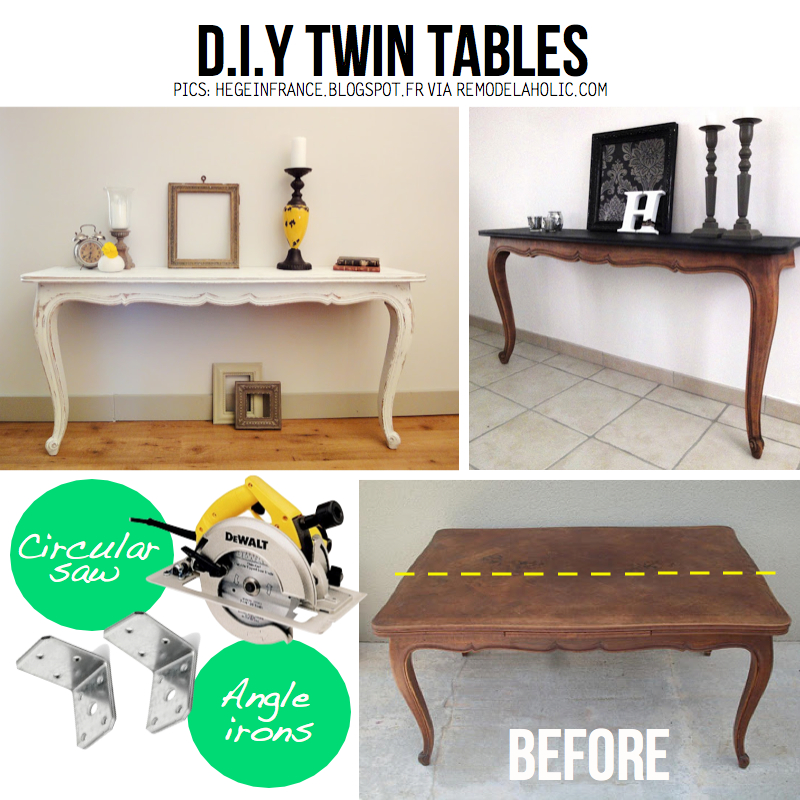 2-in-1 Console Twin table D.I.Y project via Remodelaholic, TUTORIAL HERE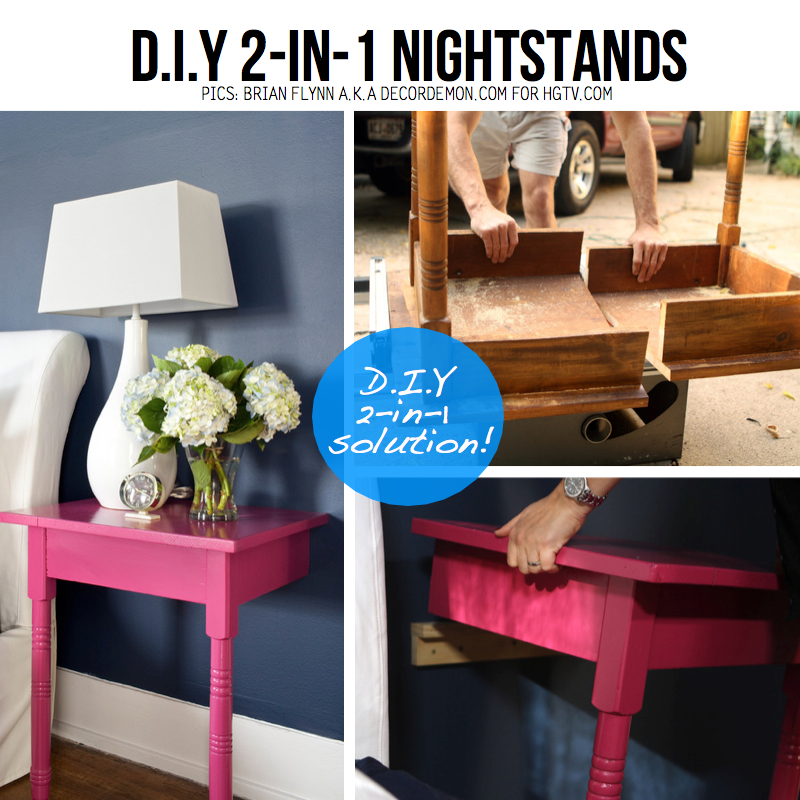 D.I.Y 2-in-1 nightstands from Brian Patrick Flynn a.k.a the DecorDemon – TUTORIAL on HGTV.com, HERE
Awesomeness overload from InfarrantlyCreative! This D.I.Y is simply amazing, DIY TUTORIAL HERE!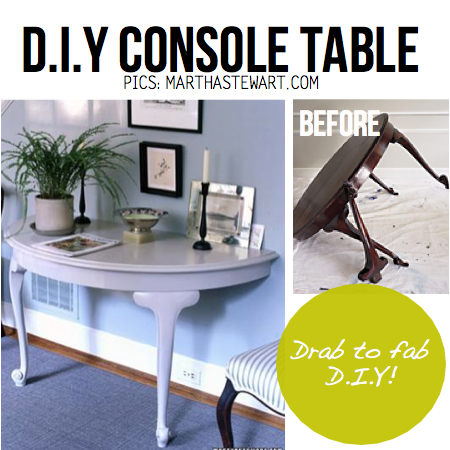 Spotted at Martha Stewart, the cut-in-half idea used to save a broken table – Awesome! DIY TUTORIAL HERE!
Doesn't get much clever than this! Coffee Table remade into entryway benches (!) by '320 Sycamore', TUTORIAL HERE!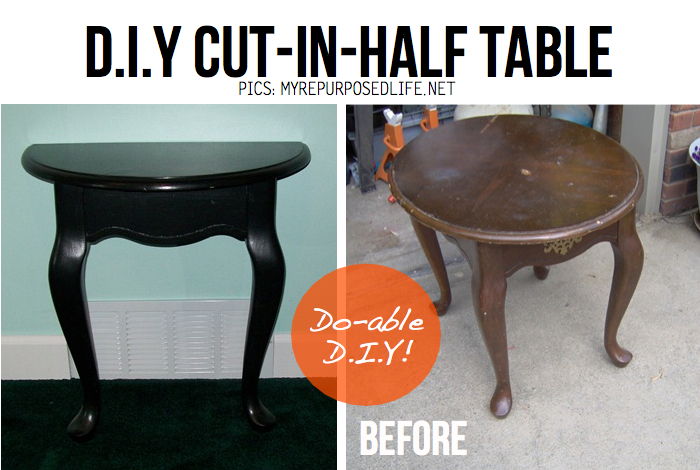 D.I.Y cut-in-half table from MyRepurposedLife, DIY TUTORIAL HERE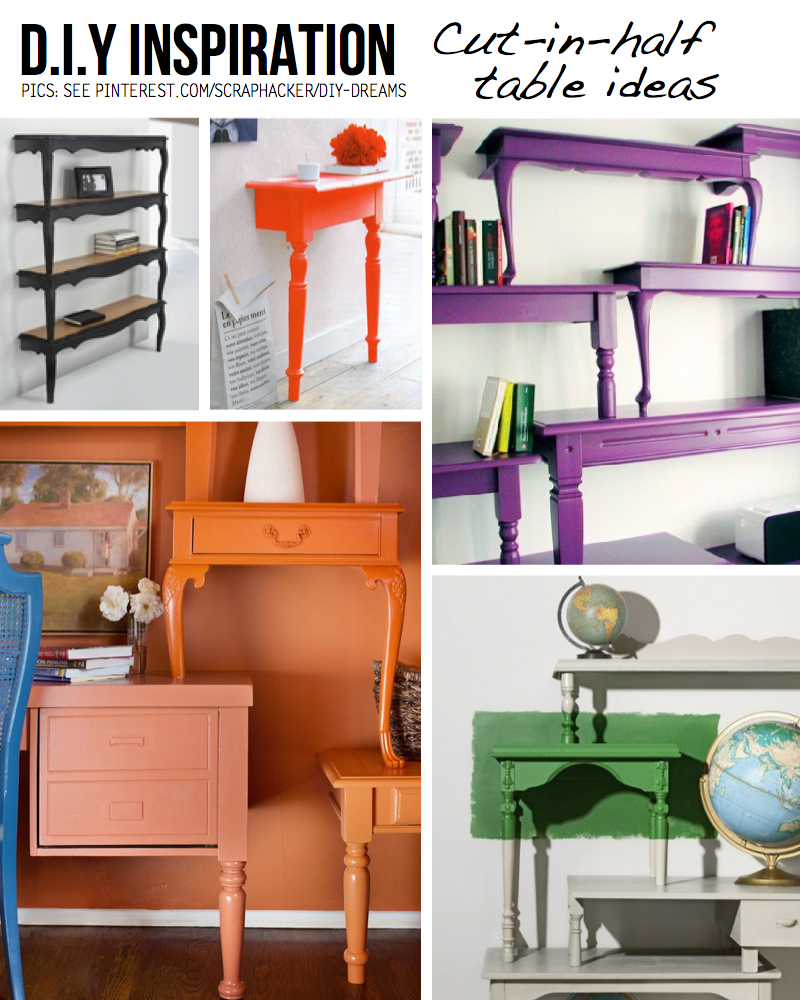 For the full roundup of D.I.Y takes on the cut-in-half idea,head to my 'DIY Dreams' board on Pinterest, Welcome!

Good Luck Hacking!
See the original article here: 
Share this article